The unexpected:
During the Lubbock elementary school Skype session one of the students asked me what my favorite thing was in Antarctica. I had mentioned it was not anything specific. It had more to do with surprises - you never know what you are going to see. Last night as the sun was setting, I saw a phenomenon called a sun pillar. The Gould's profile was stark against the evening sky. The sunlight reached straight up into the sky - forming a blazing pillar of light.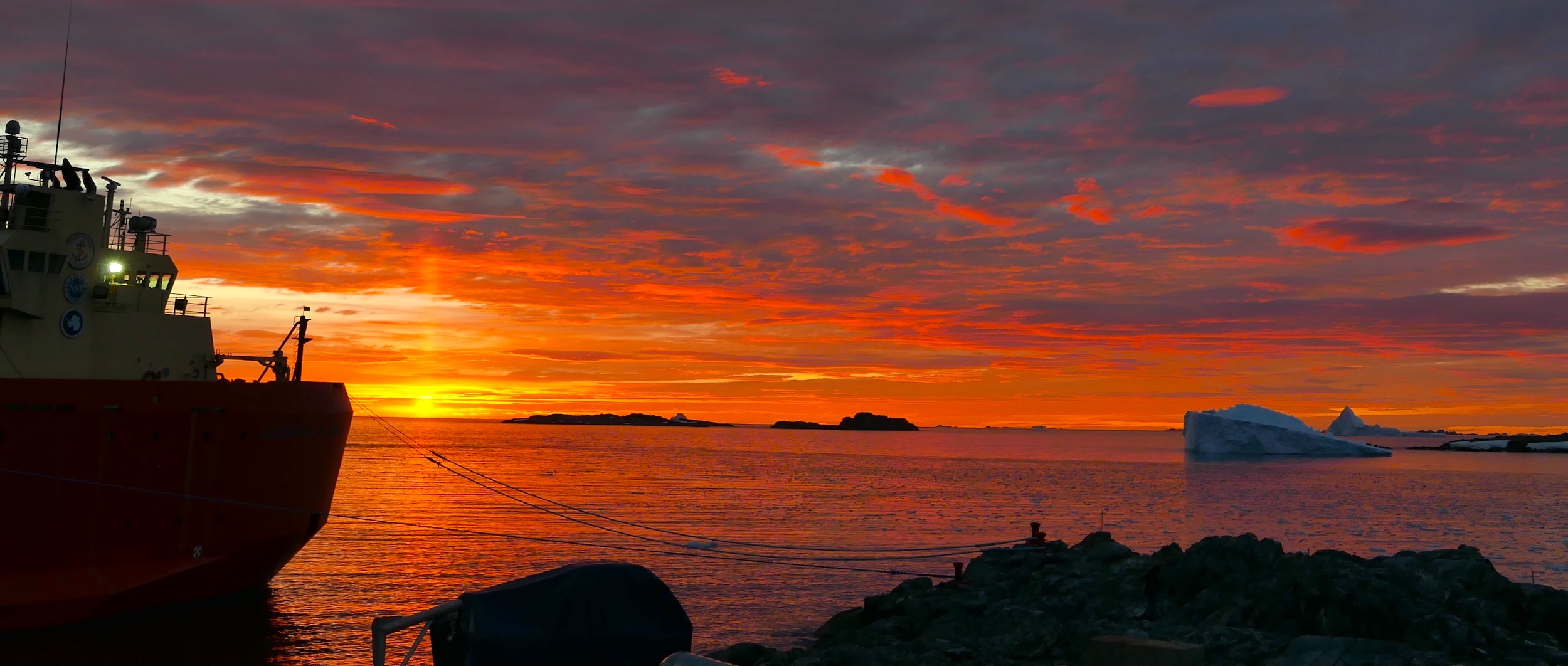 A sun pillar is created when there are millions of tiny pieces of flaky ice crystals that gently descend from the upper sky downward. These ice crystals, which are mostly oriented horizontally as they slowly descend, reflect the sunlight, thereby creating a stunning beam of light. This can also happen to other light sources, or even after the sun has set.
So, my favorite thing in Antarctica? The unexpected.