Antarctic midge:
Meet Antarctica's only insect, which is found nowhere else on the planet: the Antarctic midge - Belgica antarctica. This also makes it the world's southernmost insect! And…. This midge has no wings……
The Antarctic midge is Antarctica's largest purely terrestrial animal and is found yearround. This is a tiny insect, only a few millimeters long (the ones I saw were only about 2 millimeters in length - see photo below for example). Its genome is also the smallest of any insect.
Can you find the midge: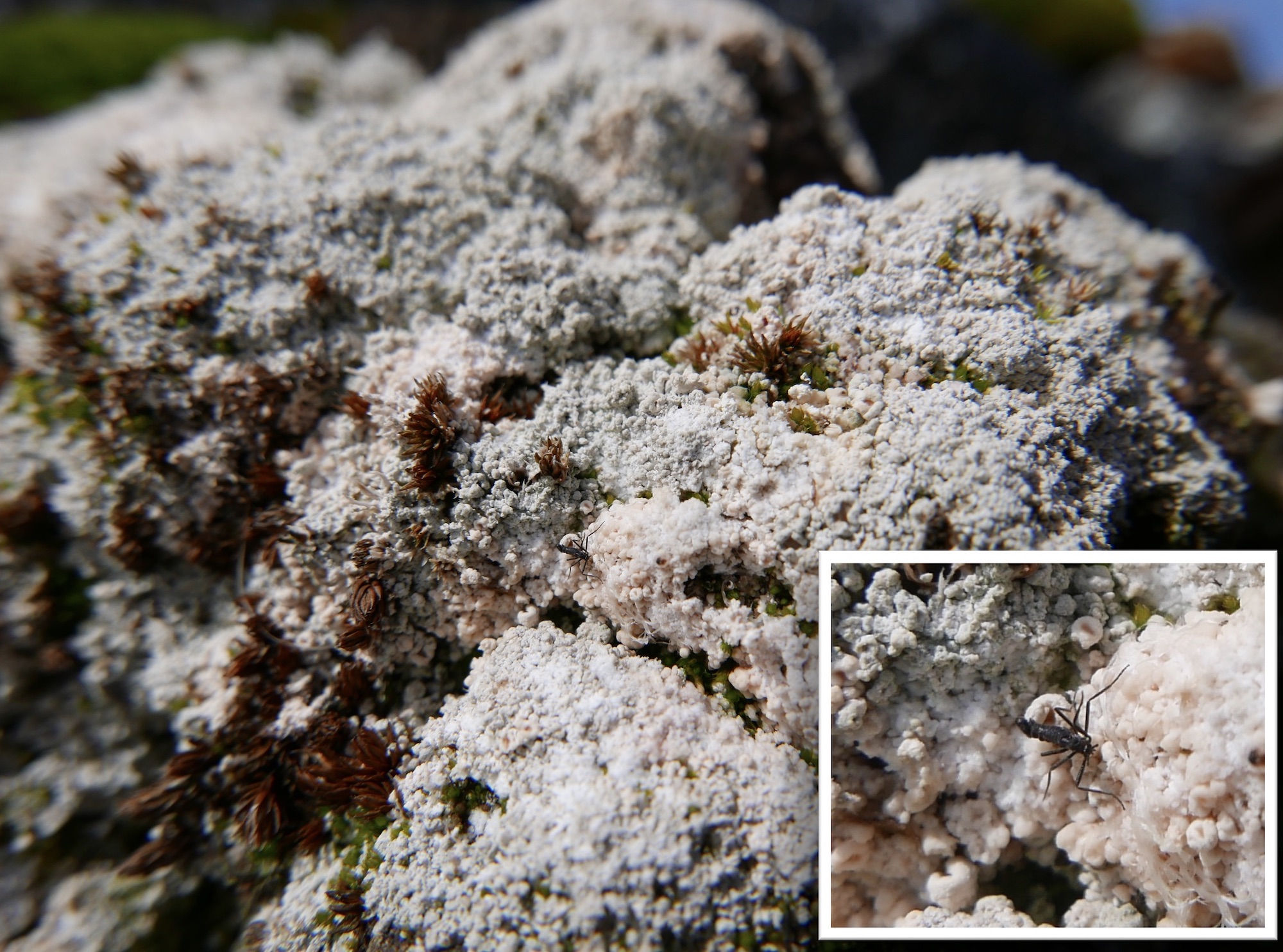 This flightless insect has adapted to Antarctica's extreme environment. Not just its winglessness, which helps prevent the insect from blowing into inhospitable areas, but they are also extremely tolerant of freezing and drying. As larva they can group together to minimize water loss. The midge can also survive several weeks without oxygen.
They have a life cycle that lasts two years, mostly in the larval stage. In the austral summer adults will emerge, but will only live for 10 days. A fascinating insect!