Cute moss plugs:
Our field warming experiment has been underway since early January. We have been measuring carbon fluxes in our plots. These fluxes are generated by the community of plants and microbes. To better understand who the major plant players are in terms of the carbon fluxes, we need to understand the degree to which different plant species contribute to the fluxes. Do some moss species have higher photosynthetic rates than other species? Are these rates temperature sensitive? The answer is: probably….
So, we measured photosynthetic rates of several moss species to better understand their role in the carbon cycle.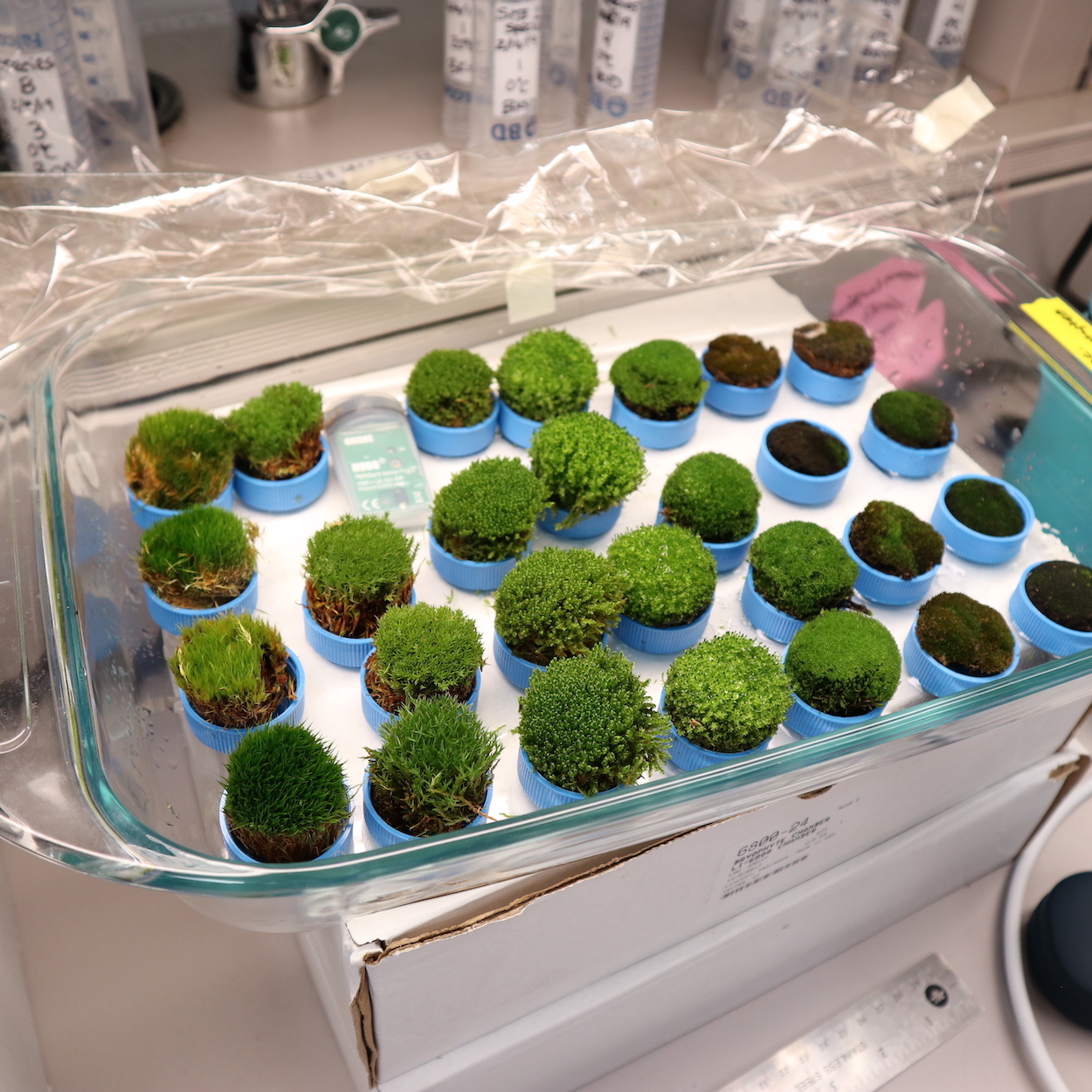 We also determined how much green area each moss plug has (because this is the photosynthesizing part) using calipers. They are simply adorable to hold. These moss samples will be taken back with us, so they can be stored at the herbarium in the Biological Sciences department at Texas Tech. The herbarium is under the direction of Dr. Matt Johnson - a moss expert (who named a -70 oC freezer after an Antarctic moss: Chorisodontium!).