Litchfield Island:
Today we explored Litchfield Island to find suitable sites for my warming experiment. This island is an Antarctic Specially Protected Area (or ASPA). It is off limits to visitors unless you have a permit. The reason is because this area contains some prime examples of vegetation found on the Antarctic Peninsula. There are beautiful moss beds and stunning lichen. We treaded carefully as we examined some suitable sites. One thing to avoid: the lower lying areas - these will soon be filled with elephant seals instead!
Return of the research vessel
From the dining area at Palmer Station we have a prime view of the Gould.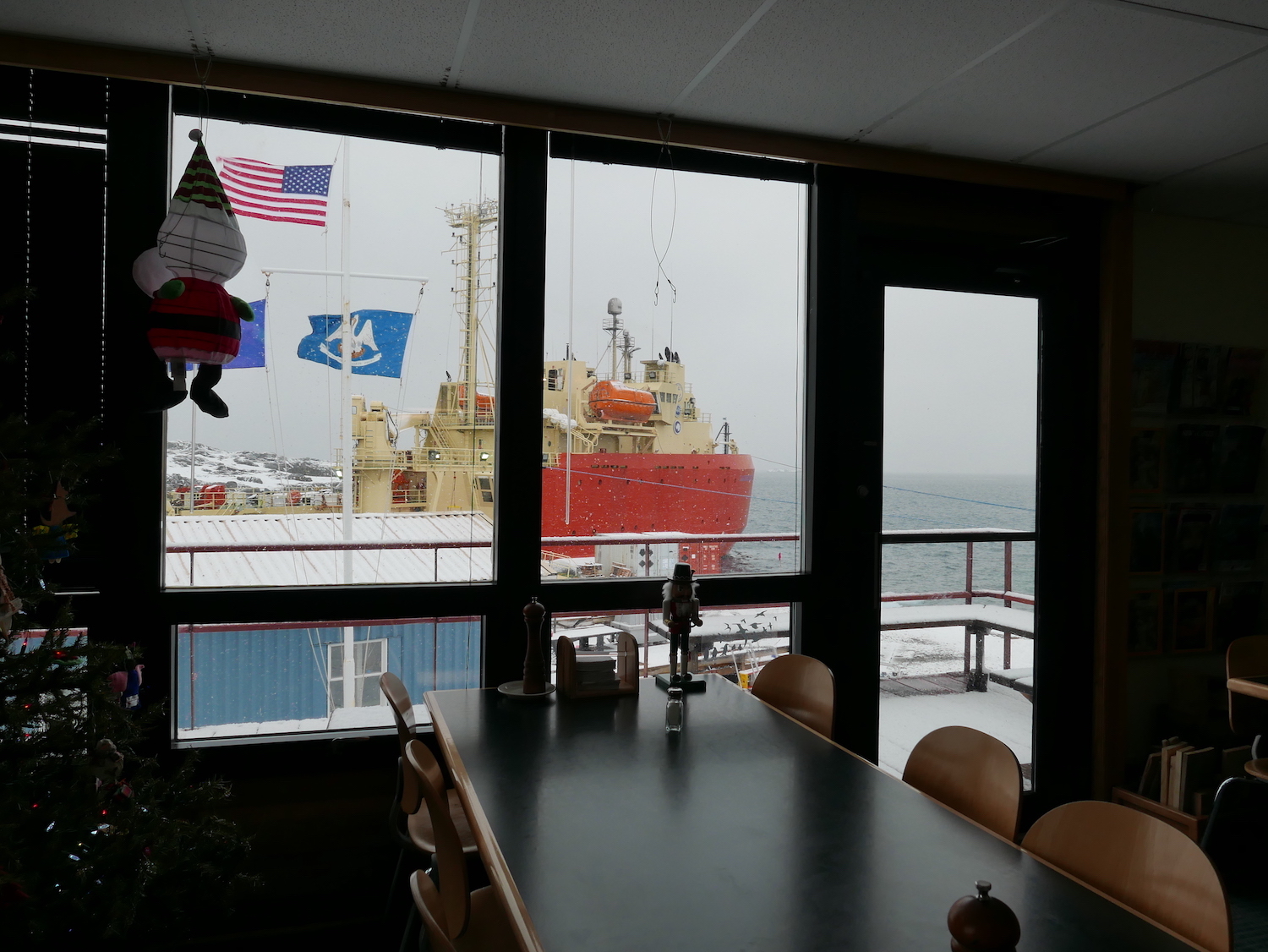 However at 19:30 this colorful vessel began her voyage back to Punta Arenas, bringing Bruce and occupants of Palmer station back with her. I realized as I stood on the pier waving goodbye that those that transferred from Palmer station to the Gould had not just been occupants of the station - rather they had become family members. I am looking forward to becoming one also.