One more day in Punta Arenas:
Our departure had been delayed - We were supposed to have left at 8 am this morning. Instead, Bruce, Kelly, Mark (an engineer) and I went for a walk along the beach. The weather was beautiful and the sky striking. We looked for shells and other treasures that washed ashore. We even had a canine companion on the beach, one of many stray dogs from Punta Arenas. He was a beautiful, stoic German shephered. He escorted us all the way back to the ship and left.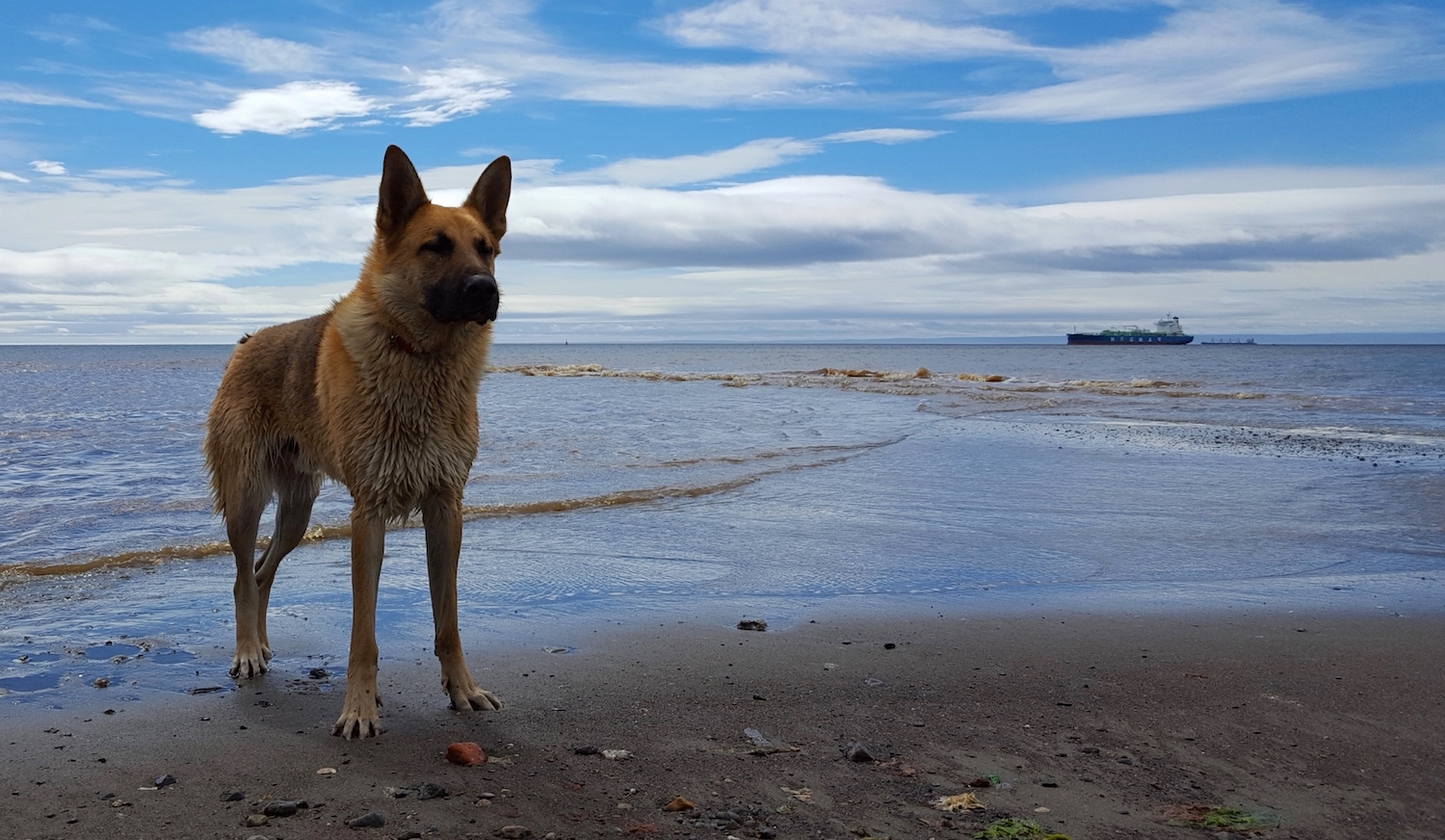 In the afternoon Kelly and I explored Punta Arenas. We found a coffee shop in a historic building called History Coffee. Inside, it featured an old photo of Punta Arenas from 1901. I was quite intrigued by it as the famous Antarctic explorers would have seen it very much like that. I noticed the hotel Jose Nogueira we stayed at during our first night, was on it also. Perfect!